Appears in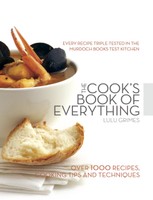 Ingredients
175 g (6 oz) broad (fava) beans, fresh or frozen
1 onion
400 g (14 oz) tin artichoke hearts, drained
60 ml (2 fl oz/¼ cup) olive oil
6 eggs
2 tablespoons chopped parsley
45 g (1½ oz/½ cup) grated pecorino cheese
pinch of ground nutmeg
Method
Bring a small saucepan of water to the boil and add a large pinch of salt and the broad beans. Boil for 2 minutes, then drain and rinse under cold water. Peel the skins off the beans.
Halve the onion and slice thinly. Cut the artichoke hearts from bottom to top into slices about 5 mm (¼ inch) wide. Discard any slices that contain the tough central choke.
Heat the oil in a 30 cm (12 inch) frying pan and fry the onion over low heat for 6–8 minutes, without allowing it to brown. Add the artichoke slices and cook for a further 1–2 minutes. Stir in the broad beans.
Preheat the grill (broiler). Lightly beat together the eggs, parsley, pecorino and nutmeg and season well with salt and pepper. Pour over the vegetables in the frying pan and cook over low heat until three-quarters set, shaking the pan often to stop the frittata sticking.
Finish the top off under the grill and leave to cool before serving in wedges.