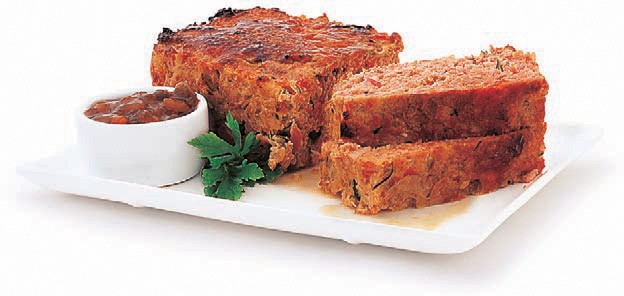 Appears in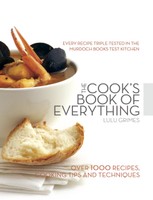 Ingredients
125 g (4½ oz) bacon, chopped
500 g (1 lb 2 oz) minced (ground) beef
500 g (1 lb 2 oz) minced (ground) pork
1 onion, grated
2 garlic cloves, crushed
160 g (5½ oz/2 cups) fresh breadcrumbs
2 teaspoons thyme leaves
1 egg, lightly beaten
1 tablespoon red wine vinegar
2 teaspoons soft brown sugar
Method
Preheat the oven to 180°C (350°F/Gas 4). Lightly grease a loaf (bar) tin and line with baking paper, letting it hang over the long sides.
Cook the bacon until crispy. Put the bacon, beef, pork, onion, garlic, breadcrumbs, thyme, egg, vinegar and sugar in a bowl. Season with salt and pepper and mix with your hands. Don't overmix or the meat loaf will be tough.
Spoon into the tin and press down gently. Smooth the top and bake for 1 hour 10 minutes, or until browned and cooked through, then drain off the cooking juices. Leave to stand for a few minutes before slicing. Serve with tomato relish.