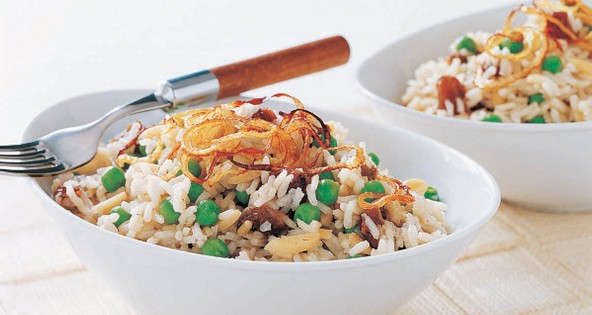 Appears in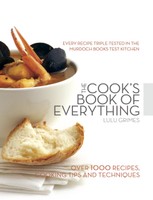 Ingredients
500 g (1 lb 2 oz/2½ cups) basmati rice
1 teaspoon cumin seeds
4 tablespoons ghee or oil
2 tablespoons chopped almonds
2 tablespoons raisins or sultanas
2 onions, thinly sliced
2 cinnamon sticks
5 cardamom pods
1 teaspoon sugar
2 teaspoons finely grated ginger
15 saffron threads, soaked in 1 tablespoon warm milk
2 Indian bay leaves (cassia leaves)
250 ml (9 fl oz/1 cup) coconut milk
2 tablespoons fresh or frozen peas
rosewater (optional)
Method
Wash the rice under running water until the water runs clear. Put in a saucepan, cover with water and soak for 30 minutes. Drain.
Place a small frying pan over low heat and dry-fry the cumin seeds until aromatic.
Heat the ghee in a heavy-based frying pan and fry the almonds and raisins until browned. Remove from the pan. Add the onion to the pan and fry until dark golden brown, then remove from the pan.
Add the rice, cumin, cinnamon, cardamom, sugar, ginger, saffron and a pinch of salt to the pan and fry for 2 minutes, until aromatic.
Add the bay leaves and coconut milk, then add water to come about 5 cm (2 inches) above the rice. Bring to the boil, cover and cook for 8 minutes, or until most of the water has evaporated. Stir in the peas.
Reduce the heat to very low and cook until the rice is cooked through. Stir in the almonds, raisins and onion. Drizzle with a few drops of rosewater for perfume if you like.