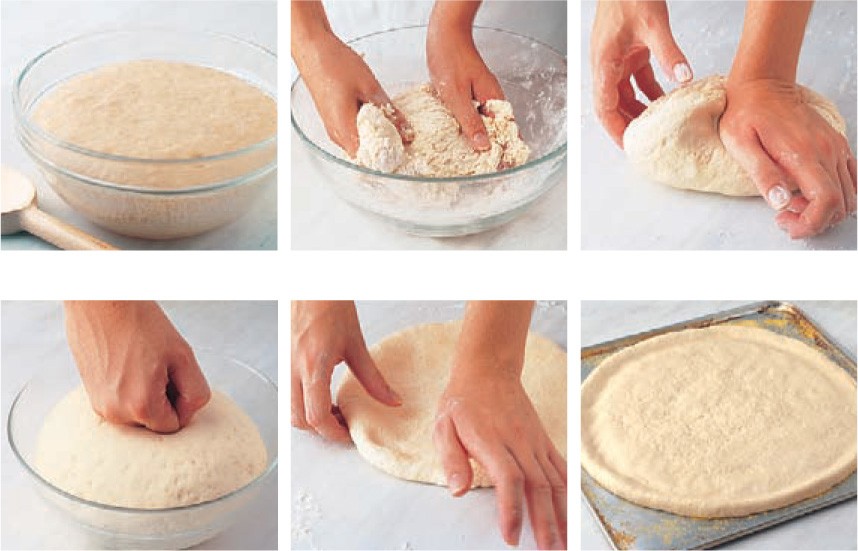 Preparation info
Makes

2 × 30 cm

pizza bases.
Appears in

Method
Mix 2 teaspoons (7 g/¼ oz. sachet) dried yeast with 2 teaspoons sugar and 90 ml (3 fl oz) warm water and leave until the mixture bubbles.
Sift 450 g (1 lb) plain (all-purpose) flour into a bowl with a pinch of salt, add the yeast and 185 ml (6 fl oz/¾ cup) water and mix to a soft dough.
Knead the dough until smooth and springy — at least 5 minutes. Place the dough in an oiled bowl. Cover with plastic wrap and leave in a draught-free place for ½ hours, or until doubled in size.
Gently punch the air out of the dough with your fist and divide it into two equal pieces.
Flatten each piece of dough into a circle, then, working from the centre out, make the circle bigger using the heel of your hand.
Leave a slightly raised rim around the edge and place each onto a 30 cm (12 inch) pizza tray, dusted with polenta. Use as directed in the recipe.