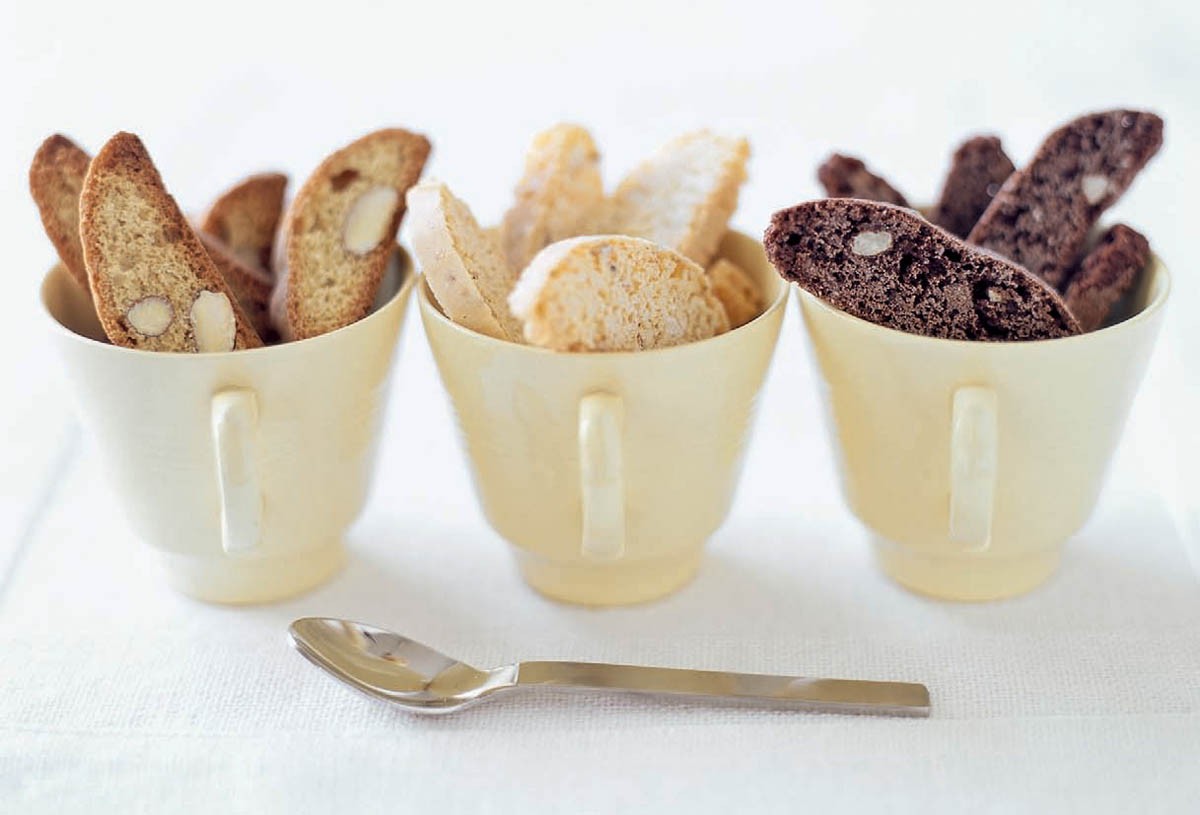 Appears in

Ingredients
375 g (13 oz/3 cups) plain (all-purpose) flour
170 g (6 oz/¾ cup) caster (superfine) sugar
3 eggs
½ teaspoon baking powder
½ teaspoon vanilla extract
150 g (5½ oz/1 cup) blanched almonds
Method
Preheat the oven to 180°C (350°F/Gas 4) and line two baking trays with baking paper.
Sift the flour into a large bowl or food processor, add the sugar, eggs, baking powder, vanilla and a pinch of salt and mix or process until you have a smooth dough. Transfer to a floured work surface and knead in the almonds.
Divide the dough into two pieces and roll each one into a log about 20 cm (8 inches) long. Put on the prepared baking trays and press down gently along the top to flatten the logs slightly. Bake for 25 minutes, or until the dough is lightly golden. Take the logs out of the oven and leave to cool slightly. Reduce the oven to 170°C (325°F/Gas 3).
Cut each log into 1 cm (½ inch) thick slices on the diagonal, then lay the slices back on the baking tray and return to the oven. Cook for another 15 minutes, or until they start to brown and are dry to the touch. Transfer to a wire rack to cool completely. Store in an airtight container.