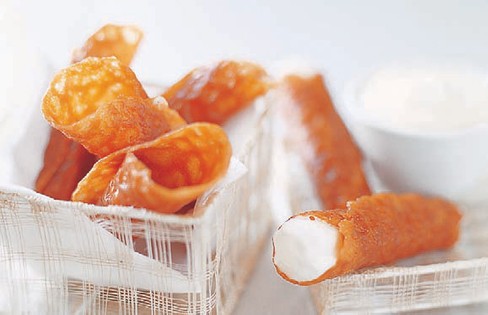 Appears in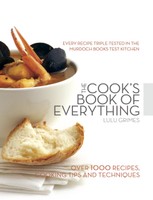 Ingredients
60 g (2¼ oz) unsalted butter
2 tablespoons golden syrup or dark corn syrup
60 g (2¼ oz/⅓ cup) soft brown sugar
30 g (1 oz/¼ cup) plain (all-purpose) flour
1½ teaspoons ground ginger
Method
Preheat the oven to 180°C (350°F/Gas 4). Line two baking trays with baking paper.
Put the butter, golden syrup and sugar in a small saucepan and stir over low heat until the butter has melted and the sugar has dissolved. Remove from the heat and add the sifted flour and ginger. Stir with a wooden spoon to combine the ingredients, taking care not to overmix.
For each brandy snap, drop 3 level teaspoons of the mixture onto each tray 12 cm (4½ inches) apart. Bake for 5–6 minutes, or until lightly browned. Leave the biscuits on the trays for 30 seconds then, while still hot, lift one biscuit off the tray, using a large flat knife or spatula, and wrap it around the handle of a wooden spoon. (If they cool too much, return them to the oven for a few minutes to warm, then try again.) Slide the biscuit off the spoon and set aside to cool while you curl the remaining brandy snaps. If desired fill with cream or ice cream.