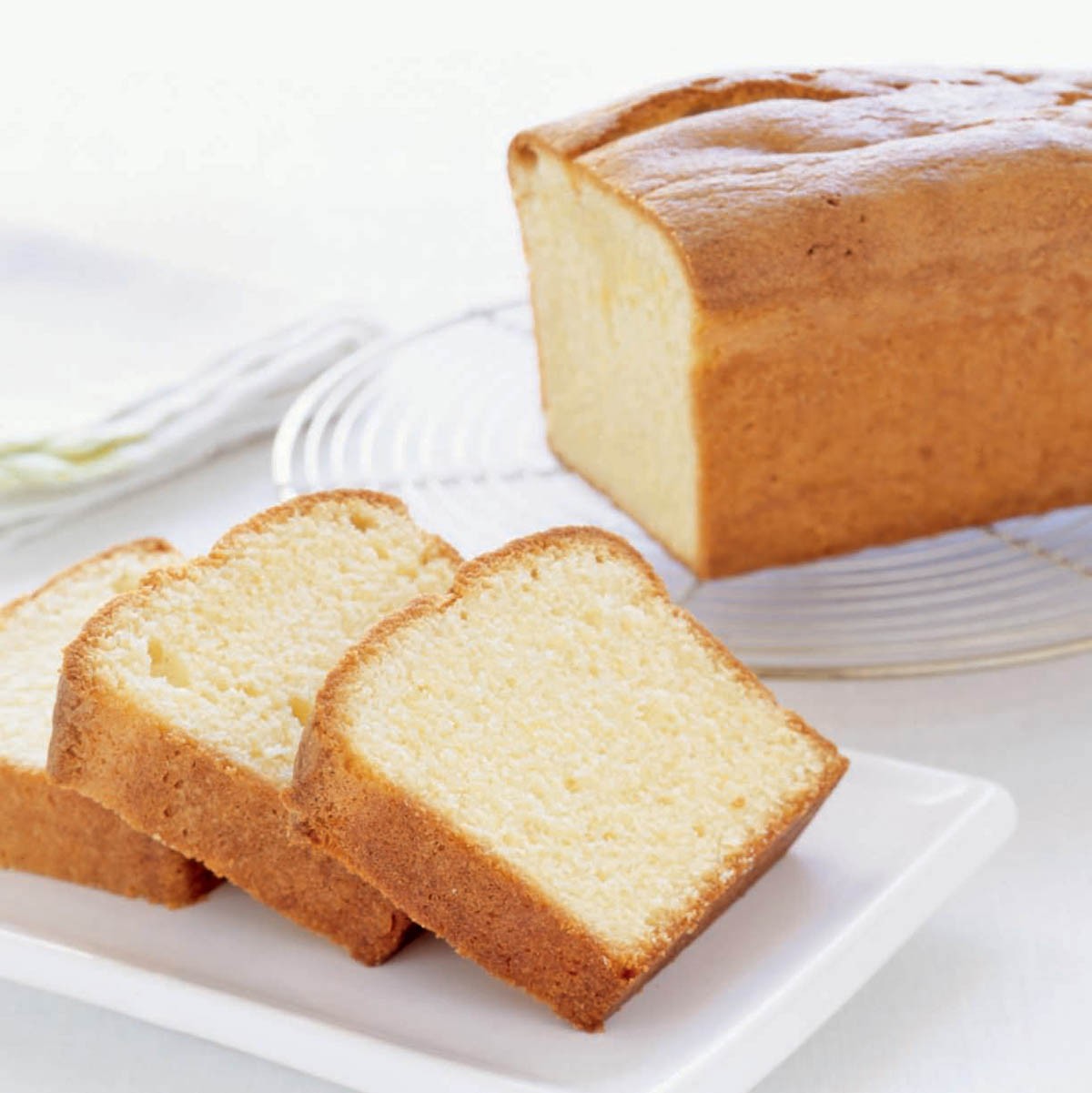 Preparation info
Makes

2

Loaves or 1 Round Cake
Appears in

Ingredients
375 g (13 oz) unsalted butter, softened
345 g (12 oz/1½ cups) caster (superfine) sugar
1 teaspoon vanilla extract
6 eggs, lightly beaten
375 g (13 oz/3 cups) plain (all-purpose) flour, sifted
1 teaspoon baking powder
60 ml (2 fl oz/¼ cup) milk
icing (confectioners') sugar, to dust
Method
Preheat the oven to 180°C (350°F/Gas 4). Grease the base and sides of two 21 × 10 × 7 cm deep (8¼ × 4 × 2¾ inch) loaf (bar) tins or a 24 cm (9½ inch) round cake tin. Line the base of the tins with baking paper.
Cream the butter and sugar in a small bowl using electric beaters until the mixture is light and fluffy. Beat in the vanilla, then add the eggs gradually, beating thoroughly after each addition. Transfer to a large bowl. Using a metal spoon, fold in the sifted flour and baking powder alternately with the milk. Stir until the mixture is just combined and almost smooth.
Spoon the mixture into the prepared tins and smooth the surface. Bake for 45–50 minutes for the loaves or 55 minutes for the round cake, or until a skewer inserted into the centre of the cake comes out clean. Leave in the tins for 10 minutes, then turn out onto a wire rack to cool. Lightly dust the top with icing sugar just before serving.