Appears in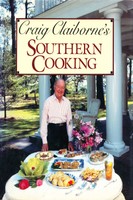 Ingredients
4 to 8 ears of corn, shucked
2 potatoes (about ¾ pound)
3 tablespoons cubed salt pork
1½ cups finely chopped onions
1½ cups water, Fish Stock, or ,Chicken Stock
¼ pound nonoily, white-fleshed fish, such as grouper, striped bass, flounder, etc.
Salt to taste, if desired
Freshly ground pepper to taste
Tabasco sauce to taste
3 cups milk
2 tablespoons butter
Method
Drop the corn into boiling water and cover. When the water returns to the boil, remove from the heat. Let stand 5 minutes and drain.
When the corn is cool enough to handle, cut and scrape the kernels from the cob. There should be about 2 cups.
Peel the potatoes and cut them into ½-inch cubes. Drop into cold water and let stand until ready to use.
Place the salt pork in a saucepan or small kettle over low heat. When it is rendered of its fat, add the onions and cook until wilted. Drain the potatoes and add them and the 1½ cups water or stock and bring to the boil. Simmer until the potatoes are tender, 5 minutes or longer.
Cut the fish into ½-inch cubes and add it to the stock. Add salt, pepper, and Tabasco sauce. Cook about 5 minutes and add the milk. Bring to the boil and add the corn. Add the butter and swirl it in. Serve piping hot.