Appears in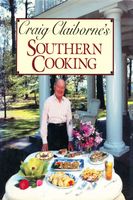 Ingredients
2 tablespoons unsalted butter
½ cup grated onion
1 large
Method
Melt the butter in a heavy saucepan and add the grated onion, garlic, and scallions. Cook over medium heat for 1 minute.
Add the milk and cream and bring to the boil.
Add the salt, pepper, oyster liquor, oysters, and corn kernels. Bring to the boil. Remove from the heat and let sit for 5 minutes.
Serve sprinkled with chives.