Appears in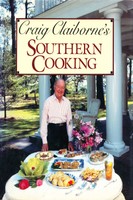 Ingredients
8 smelts
Salt to taste, if desired
Freshly ground pepper to taste
¼ cup lemon juice
Flour
4 tablespoons butter
Chopped parsley
Method
Split and clean the smelts or have the fish dealer do this for you. Cut 5 diagonal gashes on each side of the fish. Sprinkle with salt, pepper, and lemon juice. Cover and let stand 5 minutes.
Roll the fish in flour. Melt the butter in a skillet and sauté the fish until golden brown, about 4 minutes.
Arrange the fish on serving dishes, pour the juice from the skillet over them, and sprinkle with chopped parsley.