Appears in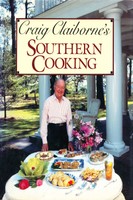 Ingredients
1 pound lump crabmeat (about 2½ cups)
2 cups fine fresh bread crumbs
2 eggs, well beaten
1 tablespoon Dijon or Creole mustard
½ teaspoon Worcestershire sauce
2 tablespoons finely chopped parsley
¼ cup finely chopped scallion(s)
1 teaspoon Old Bay Seasoning, optional
½ cup Mayonnaise
Corn, peanut, or vegetable oil
Lemon wedges
Method
Put the crabmeat in a mixing bowl and add 1½ cups bread crumbs, the eggs, mustard, Worcestershire sauce, parsley, scallions, Old Bay Seasoning, and mayonnaise. Blend well but gently, leaving the crab lumps as large as possible.
Shape the mixture into 10 portions of equal size. Shape each into a flat patty about 1 inch thick or slightly less.
Coat each patty with the remaining bread crumbs. Chill until ready to cook.
When ready, the crab cakes may be cooked in deep fat heated to 365 degrees for 2 to 3 minutes, or until golden brown all over. Or they may be cooked, one batch at a time, in 2 tablespoons oil heated in a heavy skillet, adding more oil as necessary as each batch is cooked. Cook each batch about 2½ minutes on each side, or until golden brown on both sides.
Drain on paper towels. Serve hot with lemon wedges and tartar sauce.