Appears in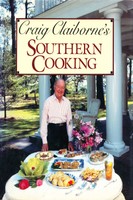 Ingredients
⅓ cup plus 3 tablespoons vegetable oil, bacon fat, or lard
⅓ cup flour
1 pound raw shrimp in the shell
4 cups Fish Stock
2 cups finely chopped onions
1 cup chopped sweet green peppers
¼ cup chopped long hot or mild green chilies, optional
1 cup chopped celery
1/2 cup chopped scallion(s)
1 tablespoon finely chopped garlic
1 cup oysters with their liquor
1 cup canned Italian peeled tomatoes
1 bay leaf
1 or 2 dried hot red peppers, or ½ teaspoon dried hot red pepper flakes
16 whole allspice
6 whole cloves
4 sprigs fresh thyme, or ½ teaspoon dried
⅛ teaspoon grated nutmeg
Salt to taste, if desired
Freshly ground pepper to taste
¾ pound fresh okra, trimmed and cut into ½-inch pieces, or 1 package (10 ounces) frozen cut okra
⅓ cup dry white wine or dry vermouth
Juice of ½ lemon
½ to 1 teaspoon Worcestershire sauce
½ pound cooked crabmeat, or 1 package (6 ounces) frozen and defrosted crabmeat, optional
Method
Put ½ cup oil and the flour in a heavy 4- or 5-quart casserole or Dutch oven. Cook over low heat, stirring with a wooden spoon, 20 to 40 minutes or longer, until the flour is nicely browned.
Peel and devein the shrimp and reserve the shells. Refrigerate the shrimp until ready for use. Combine the shells and fish stock and simmer about 5 minutes. Strain and set aside.
When the roux is ready, add the onions, stirring with the spoon. Cook, stirring, until the onions wilt. Add the green peppers, chilies, celery, scallions, and garlic and continue stirring—it will be a thick mass—about 5 minutes to brown lightly. Add the oysters, tomatoes, and strained fish stock, stirring constantly with a wire whisk. When the mixture is thickened and boiling, add the bay leaf and hot red peppers. Tie the allspice, cloves, and thyme in a small cheesecloth bag and add it. Add the nutmeg, salt, and pepper. Let simmer. The shrimp may be added now or reserved until later if you wish them to remain firm.
Heat the remaining 3 tablespoons oil in a skillet and add the okra. Add salt and pepper to taste. Toss and stir until the okra starts to brown. Add it to the gumbo.
Add the wine, lemon juice, and Worcestershire. Add the crabmeat if it is to be used.
Add more salt and pepper, if desired, according to taste. Cook the mixture 45 minutes to 1 hour. If the shrimp have not been added, add them at least 5 minutes before serving. While the gumbo cooks it must be stirred frequently from the bottom to make sure it does not stick and burn, and it is best to cook it on a flame-guarding device such as a Flame Tamer. When the gumbo is ready, remove the bay leaf and spice bag. Add more Worcestershire sauce and lemon juice to taste. Serve with fluffy rice.