Appears in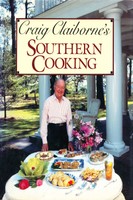 Ingredients
12 large pairs frogs' legs, or 24 small
1 cup milk
1 cup flour, approximately
Salt to taste' if desired
Freshly ground pepper to taste
1 can (28 ounces) peeled tomatoes, drained
½ cup vegetable or salad oil
10 tablespoons butter
1 tablespoon finely chopped garlic
¼ cup finely chopped parsley
Method
Prepare one pair of frogs' legs at a time. Slip one leg in between the two muscles of the lower part of the other leg to keep the frogs' legs flat.
Soak the legs briefly, about 5 minutes, in the milk.
Drain the legs but do not dry, then dredge each pair in flour seasoned with salt and pepper.
Meanwhile, pour the tomatoes into a saucepan and simmer until thickened, 20 to 30 minutes. Season to taste with salt and pepper.
In a large skillet, heat the oil and 4 tablespoons butter. Cook the legs until golden on one side, then turn and cook the other side until golden.
Lightly butter a heatproof serving dish and arrange the frogs' legs on it in a symmetrical fashion. Spoon the tomato sauce neatly over the centers of the frogs' legs.
Discard the fat from the skillet and wipe out the skillet with paper towels. Melt the remaining butter in the skillet and add the garlic. When the butter is hot and foaming, pour it over the frogs' legs. Sprinkle with parsley and serve.