Appears in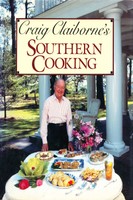 Ingredients
2 tablespoons olive oil
3 cups finely chopped onions
2 tablespoons finely minced garlic
1½ pounds ground beef
5½ cups imported canned tomatoes
½ cup tomato paste
2 cups Chicken Stock
½ cup, more or less to taste, finely chopped, seeded fresh or canned jalapeño peppers
2 teaspoons crumbled dried oregano
Salt to taste, if desired
Freshly ground pepper to taste
5 cups Basic Cream Sauce
6 cans (1 pound 13 ounces each) hominy, drained (about 18 cups)
6 cups shredded chicken made from Poached Chicken Thighs
6 cups grated sharp Cheddar cheese (about 1½ pounds)
Method
Heat the oil in a saucepan with a capacity of approximately 6 quarts and add the onions and garlic. Cook, stirring, until wilted. Add the beef, breaking up lumps with the side of a heavy metal spoon. Cook, stirring, until meat loses its raw look.
Add the tomatoes, tomato paste, chicken stock, jalapeño peppers, oregano, salt, and ground pepper. Cook, stirring often, 30 or 40 minutes, until thickened. Add the cream sauce and stir.
Meanwhile, preheat the oven to 350 degrees.
Butter two 8-quart casseroles. Add a layer of hominy, a layer of chicken, a layer of sauce, and a layer of cheese in each. Continue making layers, ending with a layer of cheese.
Place the casseroles in the oven and bake 45 minutes, or until piping hot and bubbling throughout.