Appears in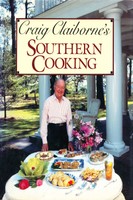 Ingredients
The Filling
2 tablespoons butter
2 tablespoons (all-purpose) flour
1 cup milk
½ cup heavy cream
2 lightly beaten egg yolks
Salt to taste, if desired
Freshly ground pepper to taste
½ teaspoon Worcestershire sauce
⅛ teaspoon freshly grated nutmeg
1½ cups cubed cooked chicken
The Pastry
2 cups sifted cake flour
2 teaspoons baking powder
1 teaspoon salt
3 tablespoons butter or chicken fat
½ cup milk, approximately
Method
To prepare the filling, melt the butter in a saucepan and add the all-purpose flour, stirring with a wire whisk. Add the milk and cream, stirring rapidly with the whisk.
Pour a little of the hot sauce over the yolks, stirring rapidly with a fork. Scrape this mixture into the remaining sauce, stirring rapidly with the whisk. Add salt and pepper to taste, Worcestershire, and nutmeg. Stir in the chicken. Set aside.
Prepare the pastry. Put the sifted cake flour in a sifter and add the baking powder and salt. Sift this into a mixing bowl and make a well in the center. Put the butter or chicken fat into the well and blend well with a pastry blender until the mixture has the texture of coarse cornmeal. Add the milk gradually while stirring and blending with the fingers. Add only enough to make a soft, workable dough.
Turn the dough out onto a lightly floured board and roll it out to a thickness of about ⅛ inch. Cut the dough into circles, each 5 to 6 inches in diameter (if desired, use a saucer placed over the dough and trace around it with a small sharp pointed knife). Spoon equal portions of the filling into the center of each pastry round and fold the dough over to enclose the filling. Press around the edges of the crescent shapes with the tines of a fork to seal them.
Heat the oil for deep-frying (360 degrees, or hot enough to brown a cube of bread in 1 minute). Cook the turnovers for 5 minutes, until golden brown.
Serve with golden sauce on the side.