Appears in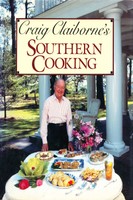 Ingredients
24 chicken wings (about 5 pounds)
Salt to taste, if desired
2 teaspoons Freshly ground black pepper
3 teaspoons paprika
½ cup corn, peanut, or vegetable oil
1 cup ketchup
¼ cup honey
6 tablespoons white vinegar
2 tablespoons Worcestershire sauce
1 teaspoon Tabasco sauce
1 tablespoon Dijon mustard
1 tablespoon finely minced garlic
4 tablespoons butter
1 bay leaf
Method
Preheat the oven to 400 degrees.
Fold the small tips of the chicken wings under the main wing bones. Arrange the wings in one layer in a baking dish so that they bake comfortably close together without crowding.
Sprinkle with salt, pepper, and 2 teaspoons paprika. Pour ¼ cup oil over all, and turn the wings in the mixture so that they are evenly coated. Rearrange them in one layer with the small wing side down.
Place in the oven and bake 15 minutes.
Meanwhile, combine the ketchup, remaining ¼ cup oil, honey, vinegar, Worcestershire, Tabasco, mustard, garlic, butter, bay leaf, and remaining 1 teaspoon paprika. Bring to the boil.
Brush the wings lightly with sauce and turn them on the other side. Brush this side with sauce and continue cooking 15 minutes.
Brush the wings with the sauce again. Turn the pieces and brush the other side again. Continue baking 15 minutes.
Continue turning, brushing, and baking the chicken for 15 minutes longer, for a total cooking time of about 1 hour.