Appears in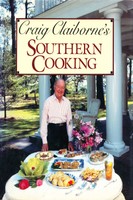 Ingredients
1 pound chicken livers
⅓ cup flour
Salt to taste, if desired
Freshly ground pepper to taste
Fat for deep-frying
Method
Cut the livers in half crosswise. Trim the livers of any connecting membranes and put the pieces in a mixing bowl. Add cold water to cover and stir. Let stand 15 minutes.
Drain the livers but do not pat them dry.
Combine the flour, salt, and pepper in a brown paper bag. Add the livers and toss to coat well. Remove the livers and shake off the excess flour.
Heat the oil to a temperature of about 365 degrees. Add the livers, a few at a time, and cook until crisp and golden brown on the outside. Drain on paper towels, and continue cooking the livers until all are crisp and browned.