Appears in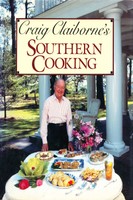 Ingredients
1 pheasant (1½ to 2 pounds)
Salt to taste, if desired
Freshly ground pepper to taste
¼ teaspoon dried thyme
10 tablespoons butter
3 tablespoons water
Watercress for garnish
Method
Preheat the oven to 450 degrees.
It is best if the pheasant has been hung. In any event, wipe the outside of the pheasant with a damp cloth. If it has been freshly cleaned, do not wipe the cavity. That would remove some of the special flavor.
Combine the salt, pepper, and thyme and sprinkle the cavity with the mixture. Add 4 tablespoons butter to the cavity. Rub the outside of the bird with 2 tablespoons butter.
Use a casserole with a tight-fitting cover. Place the pheasant, breast side up, in the pan and cover. Place in the oven and roast for 15 minutes.
As the pheasant cooks, melt the remaining 4 tablespoons butter in a small saucepan. Use this to baste the bird every 15 minutes of cooking time, which should be about 1½ hours.
When the pheasant is done, place the casserole on top of the stove. Remove the pheasant. Add the water to the casserole, stirring to dissolve the brown particles that cling to the bottom and sides of the casserole. Strain the sauce and reheat before serving.
The pheasant may be served hot with the sauce or cold. Garnish with watercress. If you are to serve the pheasant cold, pour the sauce over and chill in a covered bowl overnight.