Appears in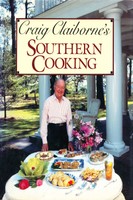 Ingredients
6 cleaned quail (about ⅓ pound each)
Salt to taste, if desired
Freshly ground pepper to taste
3 tablespoons corn, peanut, or vegetable oil
⅓ cup cubed smoked ham, preferably Virginia ham
1 apple, cored and thinly sliced
Fresh thyme sprigs
Apple, Honey, and Thyme Sauce (see following recipe)
Method
Preheat the oven to 400 degrees.
Cut off the quail wings, which may be used for stock.
Split the quail down the back, cutting through the backbone.
Sprinkle the quail inside and out with salt and pepper.
Heat the oil in an ovenproof skillet large enough to hold all the quail in one layer once they are added. Arrange the quail on one side and cook over relatively high heat until nicely browned, about 1½ minutes.
Turn the quail and place in the oven. Bake about 12 minutes. Remove the skillet from the oven and sprinkle the ham around the quail. Cook about 1 minute on top of the stove. Let the quail rest for 5 minutes before serving.
You may serve the quail whole, or cut off the legs and carefully cut the breast meat from each side of each quail. Count on 2 breast halves and 2 legs for each serving. Garnish each serving with thin slices of quartered apples, a few sprigs of fresh thyme, and the ham cubes. Spoon the hot sauce around the quail, and serve.