Appears in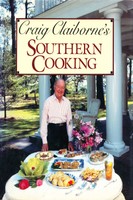 Ingredients
2 pounds pork chops, with fat
Salt to taste, if desired
1 tablespoon leaf sage or to taste
1 teaspoon chopped fresh rosemary, or ½ teaspoon dried
½ teaspoon coarsely ground black pepper, or to taste
½ teaspoon dried hot red pepper flakes, or to taste, optional
Method
Remove the meat and fat from the bones. Reserve the bones for another use, such as tomato sauce, if desired.
Put the meat and fat through a meat grinder, and put it through again. Add the remaining ingredients to the ground meat and mix well. Shape the mixture into 4 or 6 patties.
To cook, put the patties in a cold skillet. Cook on both sides until well browned and thoroughly cooked.