Appears in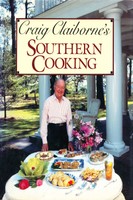 Ingredients
5 pounds lean chuck roast
½ cup olive oil
½ cup flour
½ cup chili powder, more or less to taste
2 teaspoons ground coriander
2 teaspoons ground cumin
2 teaspoons dried oregano
6 to 10 garlic cloves, finely minced
5 cups fresh or canned beef broth
Salt to taste, if desired
Freshly ground pepper to taste
Method
Trim the meat of all fat and cut it into ½-inch cubes.
Heat the oil in a deep kettle and add the cubed meat. Cook, stirring, just until the meat loses its red color.
Sift together the flour and chili powder and sprinkle it over the meat, stirring constantly so that the pieces are evenly coated.
Place the coriander, cumin, and oregano in the palm of one hand. Rub the spices between the palms, sprinkling them over the meat. Add the garlic and stir. Add the broth, stirring the meat constantly. Add salt and pepper and bring to the boil. Partly cover and simmer 3 to 4 hours, or until the meat almost falls apart. If necessary, add more broth as the meat cooks. This chili should not be soupy, however.
Serve with pinto or cowgirl beans, Mexican table sauce, and guacamole.