Appears in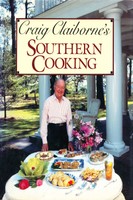 Ingredients
The Beef
2 pounds very lean beef, preferably top sirloin
2 cups fresh or canned beef broth
3 cups water
2 garlic cloves, peeled but left whole
The Cornmeal Mush
2 cups cornmeal
Salt to taste, if desired
5 cups cold beef broth or water
1½ tablespoons lard or vegetable oil
The Filling
2 tablespoons bacon fat
1 cup finely chopped onion
3 tablespoons finely minced garlic
1 cup finely chopped sweet green or red peppers
3 tablespoons chili powder
1 teaspoon ground cumin
½ teaspoon dried oregano
½ teaspoon ground coriander
Salt to taste, if desired
Freshly ground pepper to taste
2 cups canned tomatoes
1 cup whole kernel corn, fresh or canned
2 tablespoons chopped hot canned chilies
1 tablespoon butter
Method
To prepare the beef, put it in a large saucepan or small kettle. Add the broth, water, and the whole garlic. Bring to the boil and let simmer 2 hours, or until quite tender. Drain but reserve about ¼ cup of the cooking liquid. Shred the meat. If the meat is not tender enough, chop it in a food processor.
To prepare the cornmeal mush, put the cornmeal in a heavy saucepan and add the salt, broth, and lard. Bring to the boil, stirring constantly with a wire whisk. Cook until thickened. Continue cooking, stirring, about 5 minutes. Set aside. The mush should be slightly cooled, but do not let it get cold or it will not be manageable.
Preheat the oven to 400 degrees.
To make the filling, heat the bacon fat in a saucepan and add the onion, minced garlic, and chopped sweet peppers. Cook, stirring, until the vegetables are wilted. Add the shredded meat, chili powder, cumin, oregano, coriander, salt and pepper to taste, tomatoes, corn, and hot chilies. Add the reserved ¼ cup broth. Stir.
Butter a 10-cup baking dish.
Add enough of the cornmeal mush to coat the bottom and sides of the dish. Leave enough mush to cover the top. Spread the mush in the dish as neatly as possible over and around the bottom and sides. Add the filling. Smooth it over. Add the remaining mush and smooth it over. Dot the top with butter. Place the dish in the oven and bake about 45 minutes, until piping hot throughout and nicely browned on top.