Appears in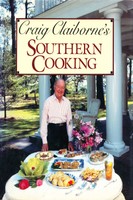 Ingredients
½ pound ground beef or venison
½ pound ground pork
½ to ¾ cup water
1 cup peeled and chopped fresh or canned tomatoes
Salt to taste, if desired
Freshly ground pepper to taste
½ pound potatoes
1 teaspoon chopped garlic, or to taste
1 can (6 ounces) tomato paste
¾ cup diced pimientos
½ teaspoon dried crumbled oregano
2 to 4 canned jalapeño peppers
1 or 2 tablespoons jalapeño pepper liquid from the can
¾ cup toasted almonds, available in tins
Method
Place the beef and pork in a saucepan and add just enough water to cover. Bring to the boil and break up the lumps with the side of a kitchen spoon. Cover and let simmer 30 minutes.
Add the tomatoes, salt, and pepper.
Peel the potatoes and cut them into ½-inch cubes. Add the potatoes to the saucepan. Add the garlic, tomato paste, pimientos, and oregano.
Split the jalapeño peppers in half and remove and discard the seeds. Dice or thinly slice the peppers and add them to the saucepan. Add the pepper liquid and cover.
Cook 15 minutes, or until the potatoes are tender. Add the toasted almonds.
Serve in individual bowls with tortilla chips on the side.