Appears in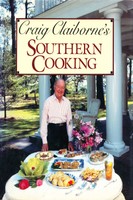 Ingredients
½ pound ground sirloin, or a mixture of ground beef and pork
1 very small zucchini
2 tablespoons safflower, corn, or peanut oil
2 teaspoons finely minced garlic
1¼ cups finely chopped onions
¼ cup finely chopped fresh coriander leaves, optional
¼ teaspoon crumbled dried oregano
½ teaspoon ground cumin
1 egg
Salt to taste, if desired
Freshly ground pepper to taste
1 chile chilpotle, available in Spanish markets, or 2 tablespoons chili powder
2 cups chopped, peeled, and seeded ripe tomatoes or crushed imported canned tomatoes
Chopped coriander leaves for garnish, optional
Method
Put the meat into a mixing bowl.
Trim off the ends of the zucchini and cut it into slices about ⅛ inch thick. Stack the slices and cut them into strips about ⅛ inch wide. There should be about ½ cup. Cut the strips into ⅛-inch cubes. Add this to the meat.
Heat 1 tablespoon oil in a skillet and add 1 teaspoon garlic and ¼ cup chopped onion. Cook, stirring, until the onion wilts. Let cook briefly and add this mixture to the meat. Add the coriander, oregano, cumin, egg, salt, and pepper to the meat. Using lightly oiled fingers and palms, shape the mixture into 12 meatballs.
Heat the remaining 1 tablespoon oil in a saucepan and add the remaining garlic and onion. Cook, stirring, until wilted. If using the chile chilpotle, add it. Otherwise, sprinkle the onion mixture with the chili powder and cook briefly, stirring. Add the tomatoes. Let simmer about 10 minutes, stirring often. Pour the mixture into the container of a food processor and blend thoroughly. Return the tomato mixture to the saucepan.
Add the meatballs and let simmer about 20 minutes.
Serve garnished with chopped coriander.