Appears in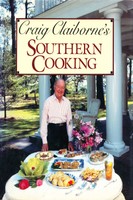 Ingredients
2 fresh poblano chilies (about 2 ounces each), or ¼ cup canned chilies
1 small onion (about ¼ pound)
2 tablespoons corn, peanut, or vegetable oil
1 small garlic clove, peeled and thinly sliced
6 ounces Cheddar cheese, cut into 1 piece about 1 inch thick
4 slices filet mignon (about 6 ounces each)
Salt to taste, if desired
Freshly ground pepper to taste
Method
If the whole, fresh chilies are used, put them over a gas flame or heat over charcoal, turning often, until the outsides are well burned or charred, 5 to 7 minutes. Wrap the chilies in a damp cloth and let cool.
Remove the chilies and peel. Discard the stems, veins, and seeds. Cut the chilies into fine shreds. If canned chilies are used, drain and shred them.
Peel the onion and cut it into lengthwise strips.
Heat the oil in a saucepan and add the onion and garlic. Cook, stirring, briefly. The onion must remain crisp. Add the chili pieces and stir. Remove from the heat.
Cut the cheese lengthwise into thin slices. Add the slices to the saucepan, still off the heat. Stir to blend. Do not cook.
Slice each piece of meat through the center, sandwich-fashion, but without cutting totally through. You want to butterfly the pieces. Open up the meat on a flat surface and pound lightly with a flat mallet. Sprinkle with salt and pepper.
Spoon a portion of the cheese mixture onto one side of each piece of meat. Fold over the second side to enclose the filling. Press around the edges with the fingers to seal.
When ready to cook, preheat a charcoal or gas-fired grill.
Add the beef. Cook 2 to 3 minutes on each side. Serve with salsa picante.