Appears in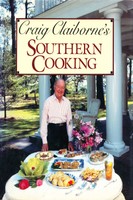 Ingredients
4 cups crumbled Corn and Cheese Bread (this should be made at least 1 day in advance)
1 flank steak (1¾ to 2 pounds)
Salt to taste, if desired
Freshly ground pepper to taste
5 tablespoons safflower, corn, or peanut oil
2 cups finely chopped onions
1 cup finely chopped celery
1 cup finely chopped sweet green peppers
2 tablespoons finely minced garlic
2 eggs, lightly beaten
4 bottled pickled jalapeño peppers
2 tablespoons finely chopped parsley
2 tablespoons chili powder
1 teaspoon dried cumin
1 teaspoon crumbled dried oregano
1 cup drained, crushed canned tomatoes, preferably imported
1 cup fresh or canned beef broth
Mexican Table Sauce, optional
Method
Preheat the oven to 350 degrees.
Put the crumbled corn bread in a large mixing bowl and set aside.
Place the flank steak on a flat surface. Hold a long, sharp carving knife parallel to the surface and cut the steak lengthwise in half to make 2 long rectangles of equal thickness. Or have the butcher do this. Sprinkle the meat with salt and pepper.
Heat 2 tablespoons oil in a skillet and add half the onions, half the celery, half the sweet green peppers, and half the garlic. Cook, stirring, until the mixture is wilted. Let cool briefly. Add this to the corn bread. Add salt, pepper, and eggs.
Remove and discard the stems of the jalapeño peppers. Chop the peppers and add them to the bowl. Add the parsley and blend well with the fingers.
Spoon equal portions of the corn bread mixture onto each half of the meat. Carefully roll the meat jelly-roll style, starting at the narrower end of each portion of the meat. It will be almost impossible to enclose the filling without a portion of it falling out. This is a minor problem. Continue to roll and enclose the filling as neatly as possible. Tie the meat with string in several places to secure it.
Heat the remaining 3 tablespoons oil in a skillet and add the stuffed meat rolls. Brown the meat as neatly as possible on all sides, turning it carefully. Once more, a portion of the filling will fall into the skillet, which is to be expected.
When the meat is browned, scatter the remaining onions, celery, sweet green peppers, and garlic around the rolls. Sprinkle the vegetables with the chili powder, cumin, and oregano. Stir to blend and add the crushed tomatoes, broth, salt, and pepper. Stir.
Bring to the boil, cover, and place in the oven. Bake about 1 hour. Transfer the meat to a serving dish and remove the strings. Pour the sauce into a saucepan and skim off the excess fat. Bring to the boil.
Cut the meat into rounds and serve hot with the sauce. Serve with Mexican table sauce on the side, if desired.