Appears in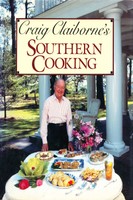 Ingredients
2 pounds small new red-skinned potatoes
Salt to taste, if desired
6 slices of lean bacon
4 tablespoons finely chopped onion
3 tablespoons finely chopped parsley
Freshly ground pepper to taste
1 tablespoon wine or herb vinegar
5 tablespoons peanut, vegetable, or corn oil
Romaine lettuce leaves or other greens for garnish
Method
Put the potatoes in a kettle and add cold water to cover and salt to taste. Bring to the boil and cook until tender, 15 to 20 minutes. Remove from the heat and drain.
As soon as the potatoes are cool enough to handle, peel them. Cut them into ¼-inch-thick slices and put them in a mixing bowl.
Meanwhile, cook the bacon until crisp. Drain on paper towels. Chop coarsely. Set aside.
To the potatoes, add the onion, parsley, and salt and pepper to taste. Add the vinegar and oil and half the bacon and toss.
Spoon into a salad bowl and garnish with the remaining bacon bits and small heart of romaine lettuce leaves or other greens.