Appears in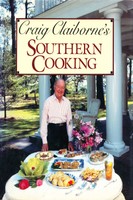 Ingredients
3 cups sifted flour
¾ teaspoon salt, if desired
½ teaspoon baking soda
4 teaspoons baking powder
⅔ cup lard
1 cup plus 2 tablespoons buttermilk
Method
Preheat the oven to 450 degrees.
Combine the flour, salt, baking soda, and baking powder. Sift them together into a mixing bowl.
Add the lard and mix it with a pastry blender or the fingers, until it has the texture of coarse cornmeal.
Add the buttermilk all at once, pouring it all around and over the flour mixture.
Stir vigorously with a heavy wooden spoon. It will be quite soft at first, but will stiffen after a brief period. Continue beating 1 or 2 minutes longer.
Scrape dough from the sides of the bowl and shape it into a ball. Turn it out onto a lightly floured surface. Dust lightly with flour to prevent sticking. Flatten the dough gently with the hands into a thick round cake. Knead for a minute, folding the outer edge of the dough into the center of the circle, giving a light knead as you fold the sides in, overlapping each other.
Dust a rolling pin and the surface of the dough with flour. Roll the dough out to a ½-inch thickness. Prick the surface of the dough with the tines of a fork. Use a biscuit cutter (pressing directly down into the dough instead of wiggling it) and cut out the biscuits. Cut the biscuits as close together as possible. The scraps of dough may be gathered together and rolled out again, but the texture will not be as good.
Select a baking sheet, preferably one with a shiny surface. Arrange the biscuits, ½ inch apart, on the baking sheet as they are cut.
Place in the oven and bake 13 minutes. Remove from the oven and let the biscuits rest 3 or 4 minutes before serving. Serve hot.