Appears in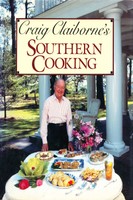 Ingredients
½ pound butter
2 tablespoons finely chopped shallots
2 tablespoons tarragon vinegar
1 teaspoon crushed black peppercorns
1 teaspoon dried tarragon
2 egg yolks
1 tablespoon cold water
Method
Put the butter in a small heavy saucepan and let it melt slowly. Skim off the white foam that rises to the top. Carefully pour off and reserve the clear yellow liquid. Discard the milky residue at the bottom.
Heat the shallots, vinegar, peppercorns, and tarragon in another small heavy saucepan and cook until all the liquid evaporates. Remove from the heat and let the saucepan cool slightly.
Add the egg yolks and water to the shallot mixture.
Return the saucepan to the stove and vigorously stir the yolk mixture over very low heat. Do not overheat or the eggs will curdle. Remove the saucepan from the heat and place it on a cold surface. Add the melted butter, ladleful by ladleful, stirring vigorously after each addition. Do not add the butter too rapidly.