Appears in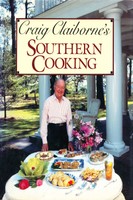 Ingredients
2 eggs
2 dashes Tabasco sauce
8 tablespoons cold butter
Juice of ½ lemon
1 tablespoon prepared mustard
Salt to taste, if desired
Freshly ground pepper to taste
Method
Put the eggs in a heavy saucepan and add the Tabasco sauce.
Pour about 1 inch of water into a skillet large enough to hold the saucepan comfortably. Bring the water to the simmer.
Beat the eggs off the heat. Cut the butter into 6 pieces and add 2 pieces to the eggs. Set the saucepan in the hot water. Stir constantly with a whisk. The important thing about this sauce is that it must not become too hot or the eggs will curdle.
When the butter melts, remove the skillet from the heat but continue beating constantly. Add another piece of butter and beat until melted. Continue adding butter, 1 piece at a time, beating constantly until all the butter is used. When thickened and smooth, remove the saucepan from the skillet. Add the lemon juice, mustard, salt, and pepper.
Serve with fish.