Appears in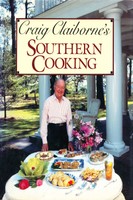 Ingredients
3 very ripe cherimoyas (custard apples) (about 1½ pounds)
1 cup milk
1 teaspoon pure vanilla extract
3 large egg yolks
⅓ cup sugar
⅓ cup heavy cream or, preferably, crème fraîche
Method
Peel the cherimoyas and discard the skins. The flesh should be quite soft. Put the flesh into a food mill and turn the handle to strain the pulp. Discard the seeds. There should be slightly more than 1 cup pulp. Put the pulp into the container of a food processor and blend thoroughly. Set aside.
Put the milk into a saucepan and add the vanilla. Bring to the boil.
Meanwhile, put the egg yolks in another saucepan and add the sugar. Beat rapidly with a wire whisk or electric mixer. Beat until light and fluffy. Gradually add the hot milk, beating vigorously. Pour this mixture into a clean saucepan and continue beating. Cook over low to medium heat (it is best if you use a heat pad), beating constantly. Have ready a bowl of ice in which to chill the sauce. Cook the sauce, stirring, until it reaches 185 degrees on a candy thermometer, or until it coats a wooden spoon. It must be thickened and custardlike.
Remove from the heat and set the saucepan in the bed of ice. Stir occasionally, until cooled.
Stir in the cream or crème fraîche and the cherimoya purée.
Serve with chocolate-pecan cake.