Appears in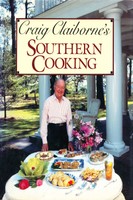 Ingredients
1 pound carrots, approximately
2 cups sugar
1½ cups corn or peanut oil
4 eggs
2 cups flour
2 teaspoons baking powder
2 teaspoons baking soda
1 teaspoon salt, if desired
½ cup coarsely chopped pecans
Method
Preheat the oven to 325 degrees.
Trim, scrape, and grate the carrots, then measure them; there should be about 3 cups. Set aside.
Combine the sugar and oil in the bowl of an electric mixer. Start beating. Add the eggs, 1 at a time, beating well after each addition.
Sift together the flour, baking powder, baking soda, and salt. Add this to the oil mixture while beating. Add the grated carrots and nuts and blend well.
Lightly oil three 9-inch cake pans. Line the bottoms with circles of wax paper; oil the paper. Pour the batter into the pans and bake 45 minutes.
Turn the cakes onto wire racks and let cool. Remove the paper liners. Frost with cream cheese frosting.