Preparation info
Yield: Enough Icing for

2

Fruitcake Loaves.
Appears in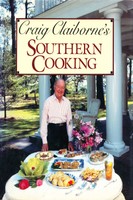 Ingredients
½ cup granulated sugar
2½ tablespoons light corn syrup
¼ cup water
1½ cups confectioners' sugar
1 teaspoon egg white
1 teaspoon butter, at room temperature
Bourbon, rum, or Cognac
Method
Combine the granulated sugar, corn syrup, and water in a saucepan and gradually bring to the boil, stirring until sugar is dissolved. Cook over moderate heat until the mixture registers 236 to 238 degrees on a candy thermometer.
Have ready a pastry brush in a cup of cold water. As the syrup cooks, run the brush around the inside of the saucepan, wiping away sugar crystals that may form above the syrup. If not removed, these will cause crystals throughout the syrup. When the syrup is ready, pour it into another saucepan and let cool.
Place the saucepan in a skillet or larger saucepan with water. Bring the water to the boil. Stir the syrup until it is fluid.
Gradually add the confectioners' sugar to the syrup, stirring constantly. Stir until well blended and lukewarm. Do not overheat.
Beat in the egg white and butter, and add enough bourbon, rum, or Cognac to bring the icing to a spreadable consistency.