Appears in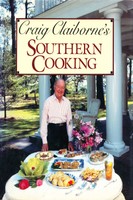 Ingredients
4 tablespoons cornstarch
¼ teaspoon salt, if desired
1 cup plus 6 tablespoons sugar
1½ cups water
3 eggs, separated
2 tablespoons butter
1½ teaspoons grated lemon rind
5 tablespoons lemon juice
Pastry for a 9-inch Pie, baked
Method
Preheat oven to 325 degrees.
Mix the cornstarch, salt, and ½ cup sugar in the top of a double boiler. Gradually add the water, stirring. Place over boiling water and cook, stirring constantly, until the mixture thickens. Cover and cook 10 minutes, stirring occasionally. Do not remove from the heat.
Beat the egg yolks in a mixing bowl and add ½ cup sugar. Stir a small amount of the hot mixture into the egg yolks. Immediately pour the egg yolk mixture into the remaining hot mixture over boiling water; blend thoroughly. Cook 2 minutes longer, stirring constantly. Remove from the heat and add the butter, lemon rind, and lemon juice. Cool to room temperature without stirring.
Turn the filling into the baked pie shell. Beat the egg whites until stiff but not dry. Gradually beat in the remaining 6 tablespoons sugar. Spread the meringue over the filling, being sure to extend it over the end of the crust.
Bake until delicately browned, 15 to 20 minutes. Cool to room temperature and serve.