Preparation info
Yield:

12

or More Servings.
Appears in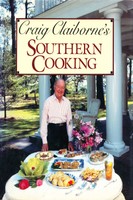 Ingredients
4 cups milk
1 vanilla bean, split, if available, or 1½ teaspoons pure vanilla extract
8 egg yolks
1 cup sugar
3 envelopes unfavored gelatin
⅓ cup water
¼ cup bourbon
2 cups heavy cream
Whipped cream, optional
Method
Bring the milk with the split vanilla bean to the boil. Do not boil further. If the bean is not to be used, add the vanilla extract later. Remove the vanilla bean, if used, rinse it off, dry it, and reserve for subsequent use.
Place the yolks in a saucepan and add the sugar. Beat with a wire whisk until thick and lemon-colored.
Gradually add the milk to the yolk mixture, beating constantly. Use a wooden spoon and stir constantly, this way and that, making certain that the spoon touches all over the bottom of the saucepan. Cook until the mixture has a custardlike consistency and coats the sides of the spoon. Do not let the sauce boil, or it will curdle. Add the vanilla extract, if used.
Soften the gelatin in the water and add it to the sauce, stirring to dissolve. Add the bourbon and strain the mixture into a bowl. Let cool.
Whip the heavy cream until stiff and fold it into the mixture.
Rinse out a 10- to 12-cup ring mold without drying. Sprinkle the inside with sugar and shake out the excess. Pour in the custard mixture and place in the refrigerator. Chill several hours or overnight, until the custard is set.
When ready to serve, dip the mold into hot water and remove immediately. Wipe off and unmold. A damp, hot cloth could also be used on the mold to help loosen the mousse. Serve with apricot sauce and, if desired, whipped cream.