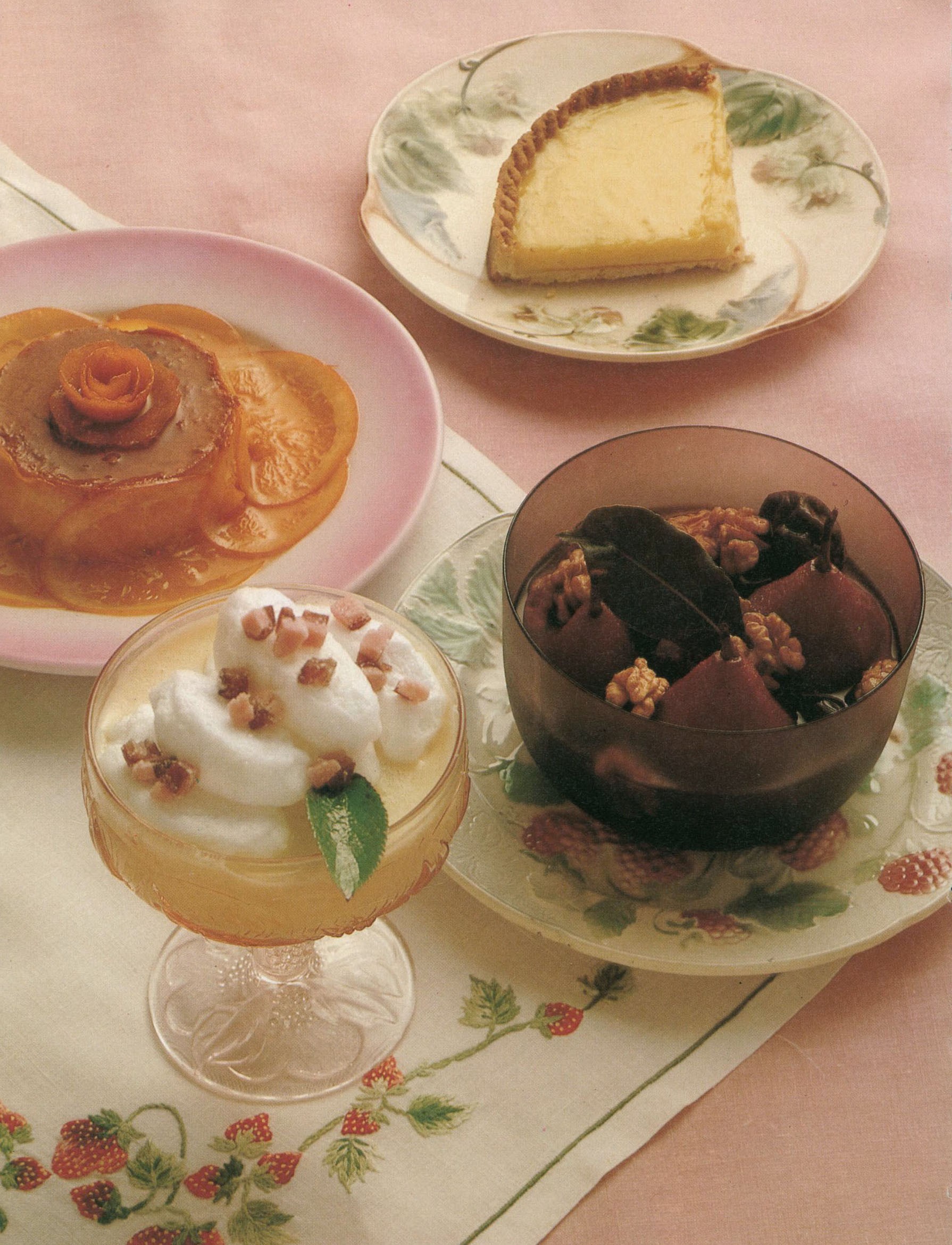 Inexpensive
Ingredients
2 passe-crassana pears (from Italy) or 6 small red cooking pears
8 dried prunes
1 orange
12 walnuts (24 halves)
1 bayleaf
1 small stick cinnamon
½ vanilla pod
1 clove
75 g (2½ oz) caster sugar
300 ml (½ bottle) full-bodied red wine (Côtes du Rhône or something similar)
Equipment
1 saucepan. A narrow deep pan is best so that the fruit is well covered by the wine
Method
Preparation
Peel the pears, leaving the stalks on. Cut away the hard flower-part at the bottom, but leave them whole. Put the prunes to soak in a bowl of tepid water for 10 minutes. Open the walnut shells with a knife, so that you can take out the halves without breaking them. Cut an orange into ½ cm (¼ inch) slices, throwing away the two ends of the fruit.
Put the pears in a small deep saucepan with their stalks upwards. Drain the prunes and arrange them round the pears. Add the walnut halves, cinnamon stick, half vanilla pod, clove and bayleaf and caster sugar. Cover with the slices of orange and pour the wine over the top. If it isn't quite enough to cover the fruit, add a little cold water. Cook over a gentle heat for 30 minutes.
When the fruit is cooked leave it to cool for at least 2 hours. Before serving remove the cinnamon stick, vanilla pod, clove and bayleaf. Arrange the fruits in a small bowl. Pour the wine syrup over them and serve very cold but not chilled.