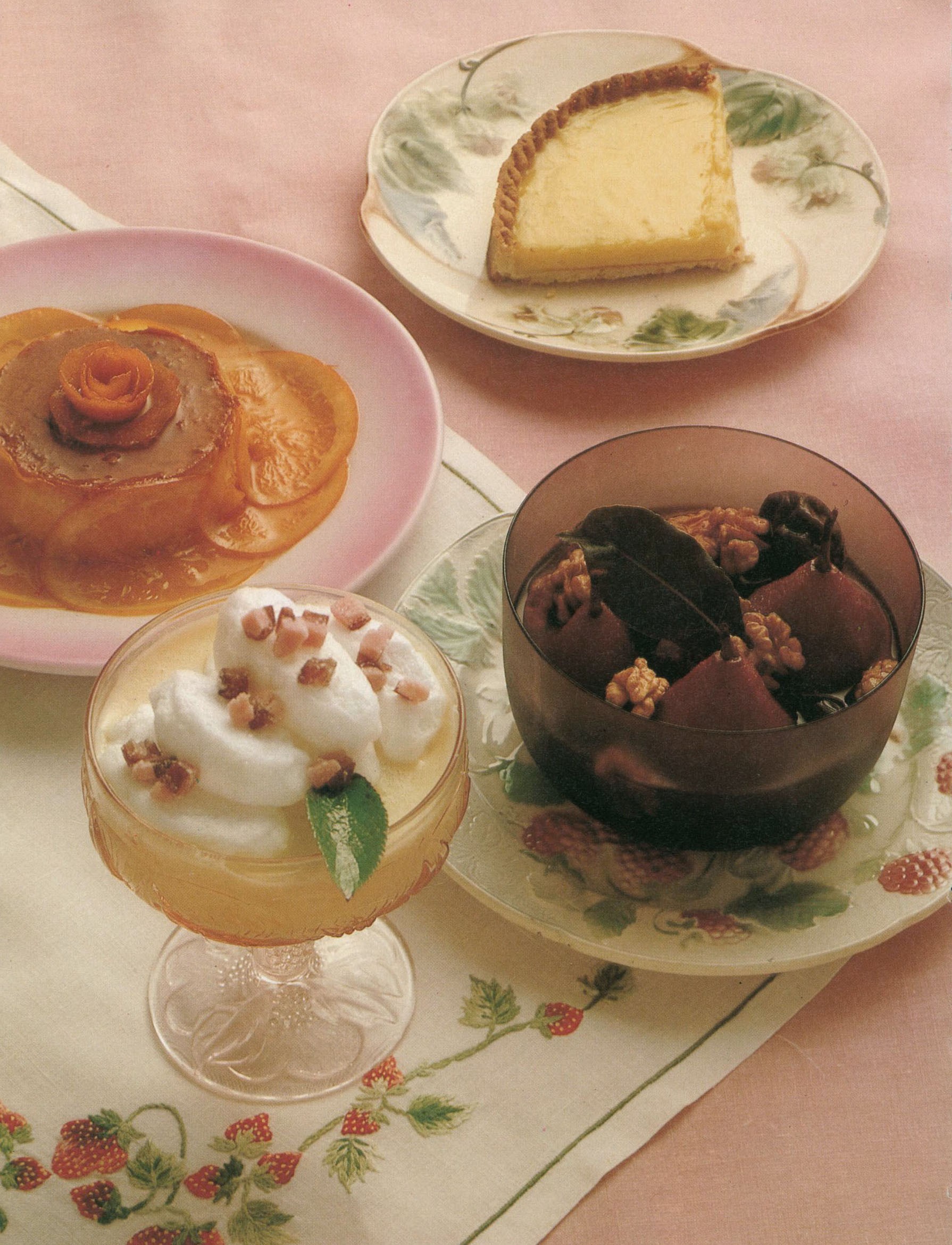 Inexpensive
Finishing the dish: 5 minutes
Ingredients
100 g (3½ oz) pâte sablée
1 lemon
40 g (1½ oz) softened butter
2 eggs
80 g (3 oz) caster sugar
a little flour for sprinkling over the pastry board
Equipment
1 pastry board
1 rolling-pin
1 medium saucepan, preferably not aluminium
1 wire whisk
1 lemon squeezer
1 baking-sheet
Method
Preparation
Preheat the oven to 200°C/400°F/Mark 6. Sprinkle the pastry board and the pastry with flour. Roll out the pastry into a round about 25 cm (10 inches) across. You will now have a flat disc of pastry without an edge. Place this round on a baking-sheet and prick it here and there with a fork. Put it in the refrigerator for 10 minutes then bake in the preheated oven for 15 minutes. Allow to cool.
Meanwhile wash the lemon thoroughly and put the sugar, softened butter and eggs into the saucepan. Grate the rind into the pan, then squeeze the lemon and add the juice, stirring everything together thoroughly. Place the pan over a gentle heat whisking continuously, and bring the mixture slowly to just below boiling point. Remove the saucepan from the heat and dip the base into cold water to prevent the mixture from continuing to cook. Allow to cool.
When the pastry crust has cooled spread the slightly warm lemon mixture smoothly over the top with a spatula and allow to cool before serving.
© 1979 All rights reserved. Published by Macmillan.