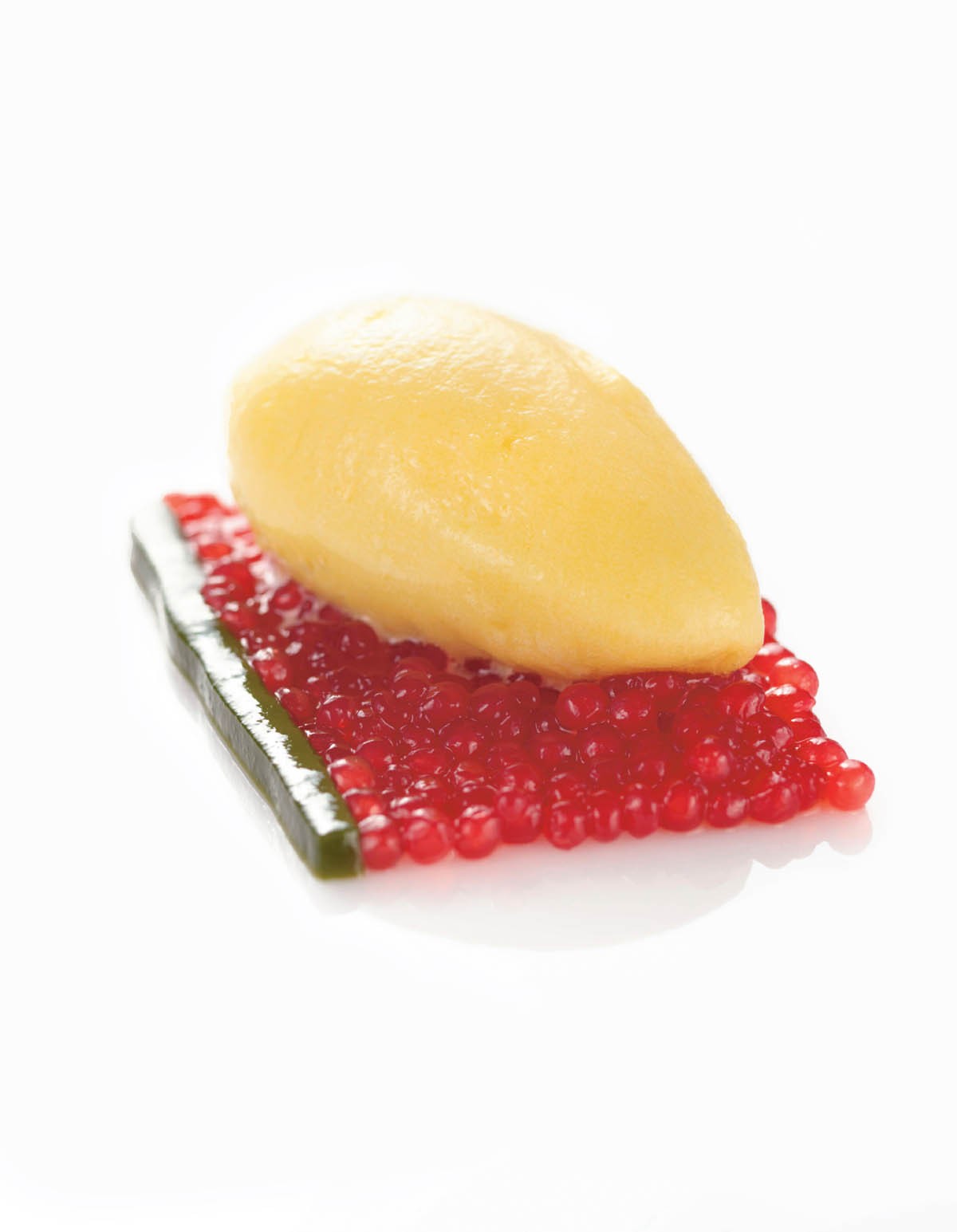 Ingredients
Components
100 g / 3.53 oz Basil Jelly Rectangles
200 g / 7.05 oz Eve's Temptation Tea-Infused Tapioca
300 g / 10.58 oz Passion Fruit Sorbet
Method
Assembly
Place a basil jelly rectangle on a plate, making sure it is as straight as possible, with a small offset spatula. Be careful because they are slippery.
Place a 5 cm / 2 in by 7.5 cm / 3 in rectangular mold over the basil jelly, aligning the rectangle with the long side of the mold. Spoon 20 g / .71 oz of the tapioca into it in a single layer right next to the basil jelly.
Scoop a medium quenelle (30 g / 1.06 oz) of the sorbet and place it diagonally on top of the tapioca.
Serve immediately.