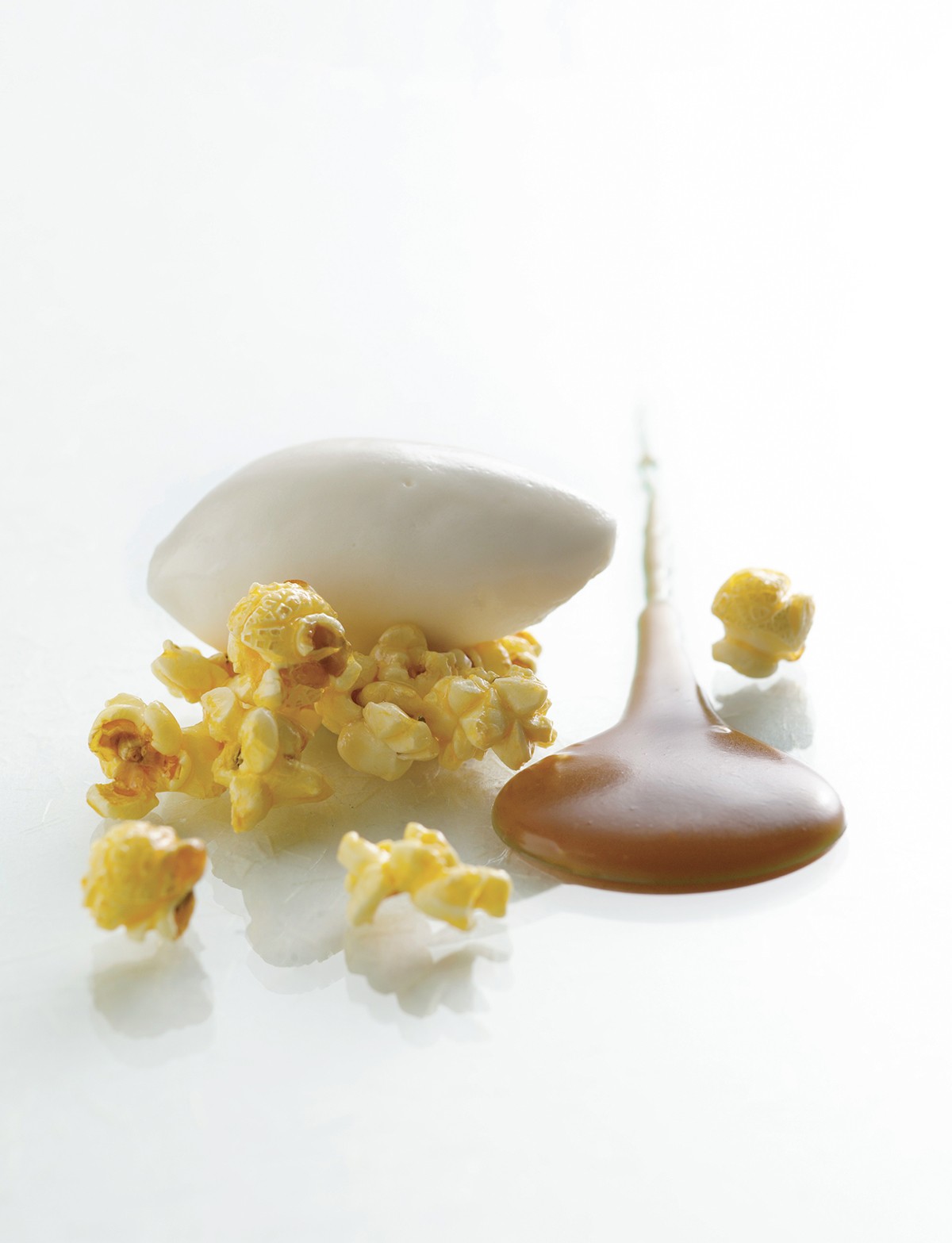 Ingredients
Components
100 g / 3.53 oz Caramel Sauce
200 g / 7.05 oz Caramel Popcorn
300 g / 10.58 oz Popcorn Sherbet
Method
Assembly
Spoon a small amount of caramel sauce (about the size of a dime) on the plate.
Anchor 7 or 8 pieces of caramel popcorn to the plate with the caramel. Place 2 or 3 more pieces of caramel popcorn around the plate (a total of approximately 20 g / .71 oz popcorn per plate).
Spoon about 10 g / .35 oz of caramel sauce onto the plate, next to the popcorn.
Scoop a large quenelle (90 g / 3.17 oz) of the sherbet on top of the anchored caramel popcorn.
Serve immediately.