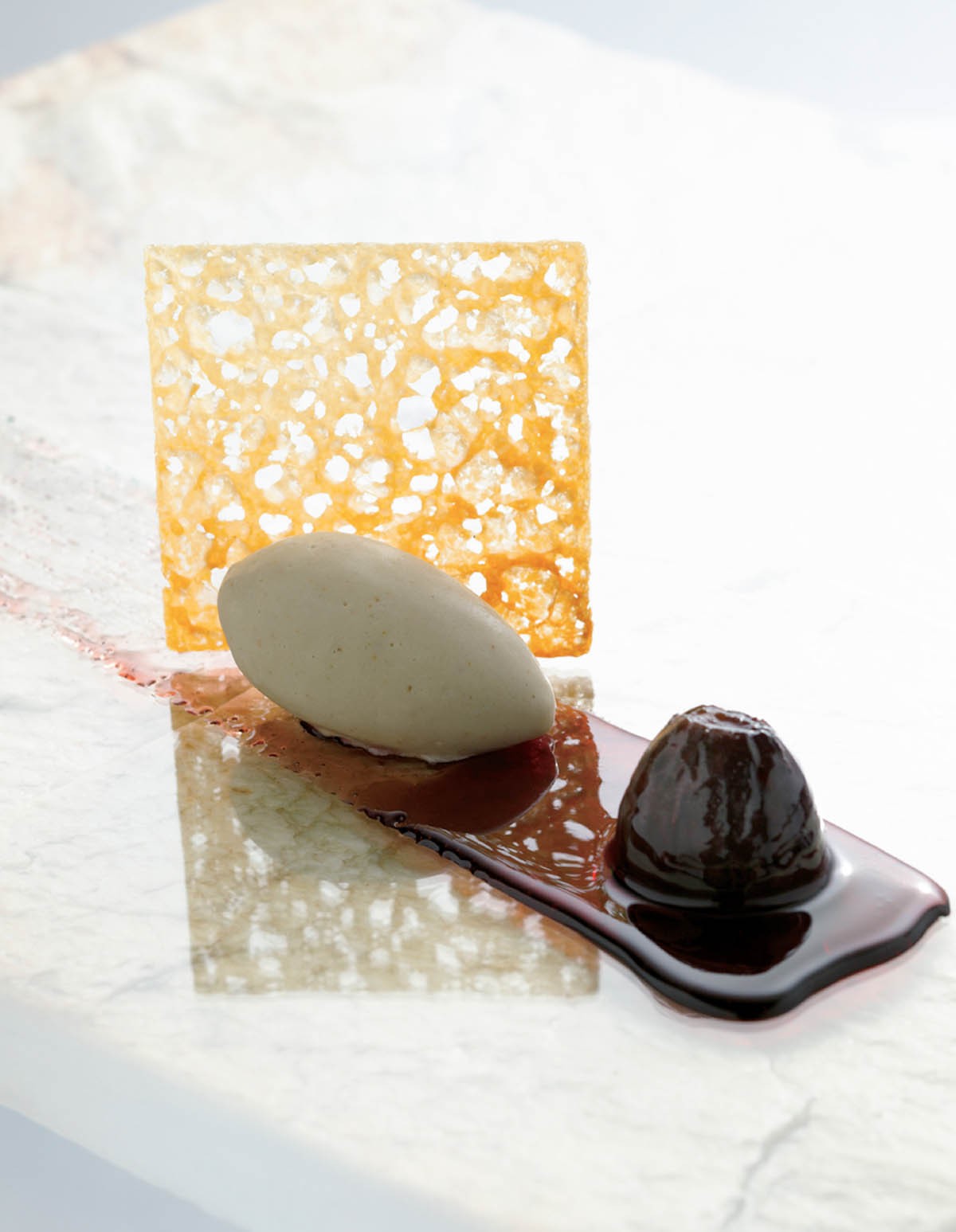 Method
Assembly
Brush 20 g / .71 oz of port glaze onto the desired plate.
Place a roasted fig on one end of the glaze. Slice a small piece off of another fig (about 3 mm / .11 in thick) and place the piece at the opposite end from the whole fig, directly on the glaze.
Scoop a medium quenelle (30 g / 1.06 oz) of the gelato on top of the slice of fig.
Lean a cheese crisp on the quenelle and serve immediately.