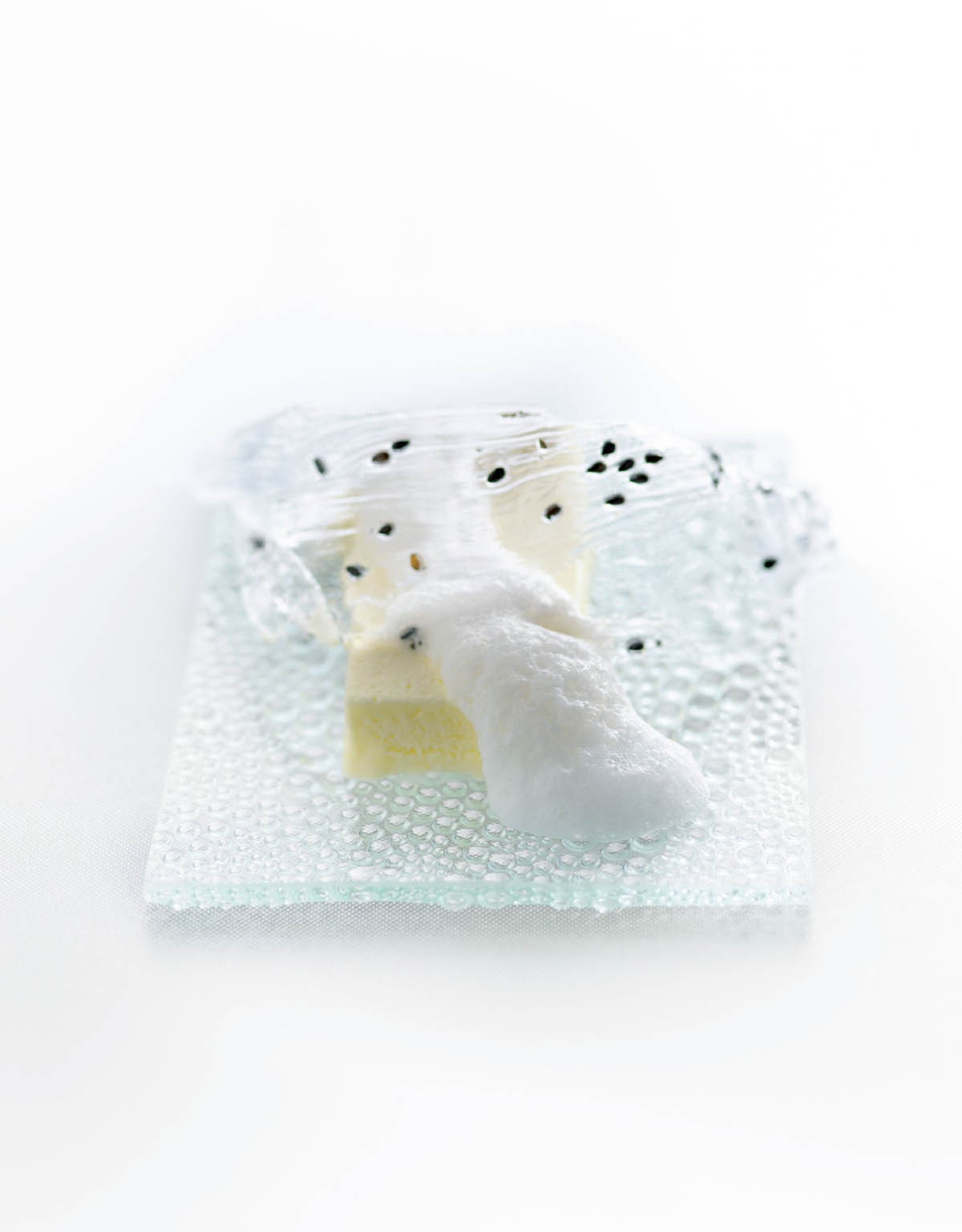 Ingredients
500 g / 1 lb 1.64 oz isomalt
50 g / 1.76 oz water
25 g / .88 oz black sesame seeds
Method
Cook the isomalt with the water in a small saucepan to 145°C / 293°F.
Pour onto a nonstick rubber mat. Sprinkle the sesame seeds evenly over the surface and place another nonstick rubber mat on top. Roll out as thinly as possible with a rolling pin. Heat in a 160°C / 325°F oven for about 30 seconds so the seeds bind to the sugar.
Before the isomalt cools completely, start pulling it as thinly as you can with your fingers. Cut off 7.5-cm- / 3-in-long by 5-cm- / 2-in-wide pieces with a pair of scissors. If the isomalt is too hot and you can't pull it effectively, wait for it to cool until it is pliable.
Try to obtain similar-looking pieces (it will be impossible to make them identical). If it hardens too much, it can be softened in the oven for a few seconds.
These pieces are very fragile. Reserve in a safe, airtight container and handle very carefully. If kept in a dry environment, they can last up to 1 month.