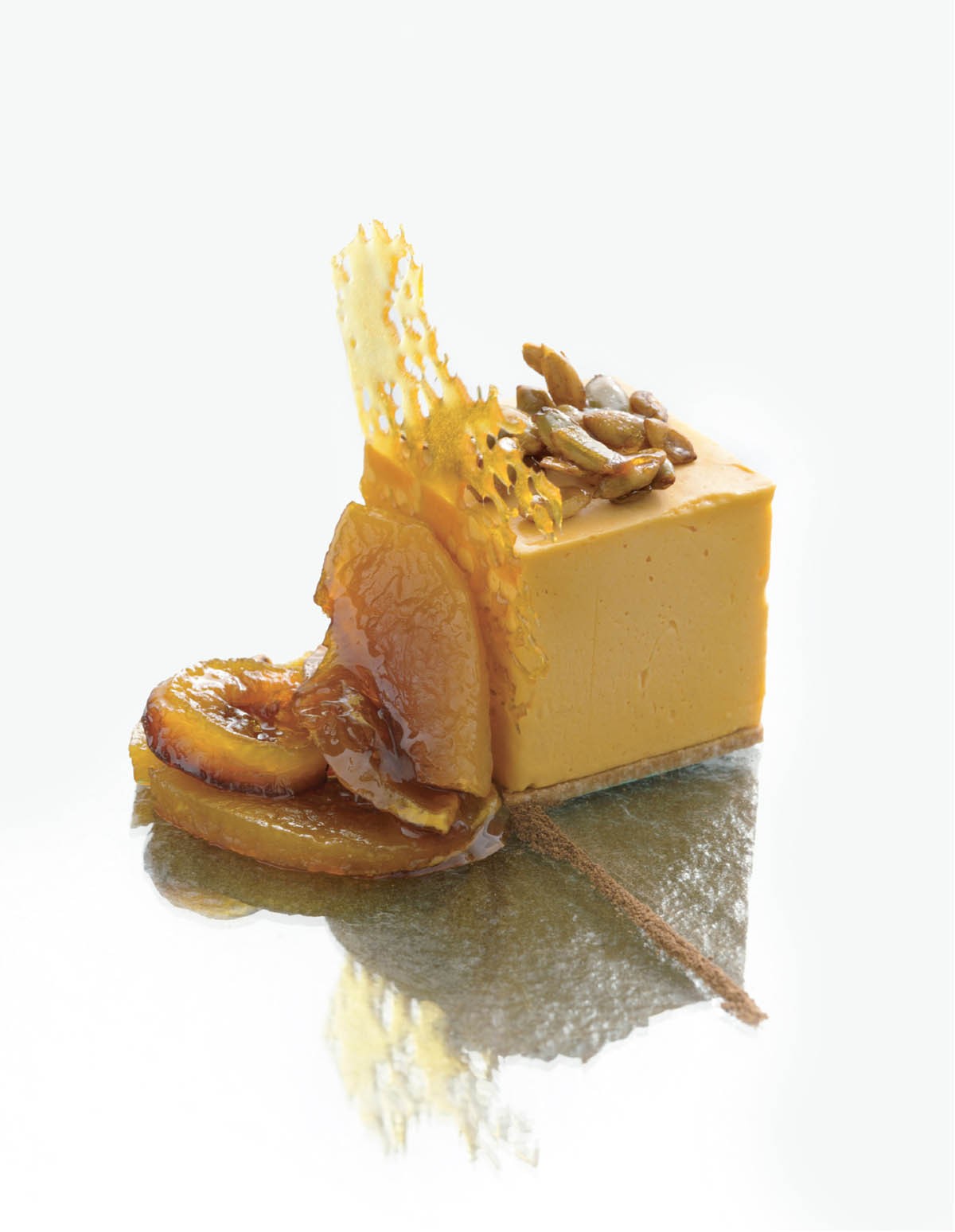 Ingredients
Components
10 Gingerbread Sablée Breton Squares
10 Pumpkin Gelato Cubes
200 g / 7.05 oz Candied Pepitas
10 sheets Caramel Paper
300 g / 10.58 oz Caramelized Pumpkin
5 g / .18 oz Gingerbread Spice
Method
Assembly
Place a gingerbread square on the plate.
Place an ice cream cube on the gingerbread. Torch the cube for 2 or 3 seconds to remove any frost.
Place 10 g / .35 oz of the candied pepitas in a mound on top of the cube.
Lean a piece of caramel paper on one side of the cube.
Place a small mound (about 30 g / 1.06 oz) of caramelized pumpkin next to the ice cream cube.
Place a thin straight line of gingerbread spice on the plate, in front of the cube, and serve immediately.