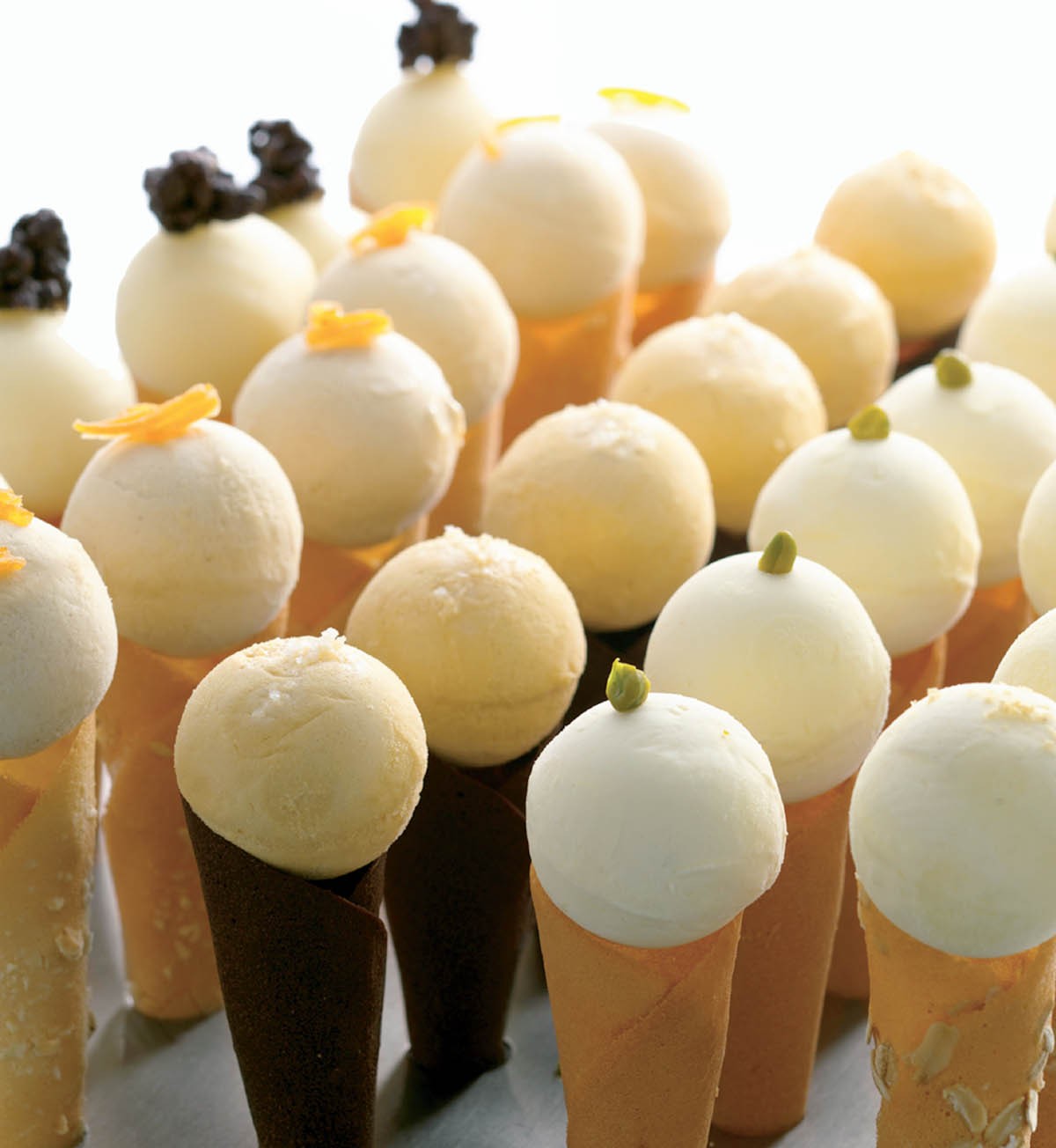 Ingredients
Oatmeal-Infused Milk
4.29 kg / 9 lb 7.32 oz milk
800 g / 1 lb 12.22 oz old-fashioned oats
Ice Cream Base
3.29 kg / 7 lb 4.05 oz / 65.79% Oatmeal-Infused Milk
581 g / 1 lb 4.51 oz / 11.62% heavy cream
781 g / 1 lb 11.57 oz / 15.62% sugar
349 g / 12.31 oz / 6.98% egg yolks
Method
For the Oatmeal-Infused Milk: Place the milk in a pot over high heat and bring to a simmer.
Place the oats on a sheet pan lined with parchment paper and lightly toast in the oven at 200°C / 392°F until they begin to have a toasted aroma, about 5 minutes. They do not need to change color.
Add the toasted oats to the warm milk. It is crucial that the oats be added to the milk when both of them are hot for optimum steeping. Take the pot off the heat and cover with plastic wrap. Steep for only 5 minutes so that the milk doesn't thicken too much.
Weigh out the amount of milk for the ice cream base from the steeped milk. There might be some left over, but it's better than not having enough.
For the Ice Cream Base: Make the ice cream base according to the Classic Ice Cream Method.
Strain the base through a fine-mesh strainer and cool over an ice bath. Age the base under refrigeration overnight.
Once the base has aged, churn to the desired consistency.
Harden for at least 2 hours and up to 4 hours. Reserve until needed.