Appears in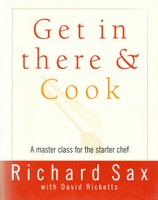 Ingredients
#1½ teaspoons olive oil
4 red snapper fillets (about 6 ounces each) or any other firm white fish, skin on
Salt and freshly ground white pepper, to taste
2 carrots, trimmed, peeled, and cut into thin julienne
2 scallions (white portion with a little of the green), trimmed, halved lengthwise, and thinly sliced lengthwise
½ cup dry white wine
2 tablespoons chopped fresh parsley and/or chives
Lemon wedges, for serving
Method
Heat the oil in a wide skillet, preferably nonstick, over medium heat. Season the fish fillets with salt and pepper. Place the fish, skin side down, in the skillet. Cook until lightly colored, 1 or 2 minutes.
Carefully turn the fish over with a spatula. Scatter the carrots and scallions over and around the fish. Pour the wine over the fish into the skillet; cover. Cook gently or braise until the fish is just opaque in the center, usually 8 to 10 minutes. Do not overcook.
Transfer the fish with a slotted spatula to serving plates and arrange, skin side down. Add the parsley to the pan and swirl the pan to mix. Spoon some of the vegetables and wine over each portion. Serve hot, with lemon wedges.