Appears in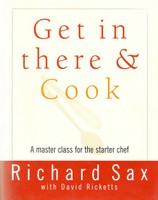 Ingredients
6 to 8 ounces fresh horseradish (about the size of a smallish banana)
2½ teaspoons sugar, preferably superfine, or to taste
¾ teaspoon coarse (kosher) salt or sea salt, plus more to taste
Juice of ½ lemon
¼ cup rice wine vinegar or white wine vinegar, or more to taste
Method
With a paring knife, cut away the woody outer coating of the horseradish and discard. Finely grate it into a medium bowl; you should have about 1 cup or slightly more.
Add the sugar, salt, lemon juice, and vinegar, stirring to combine the ingredients. If you use white wine vinegar, you may need slightly less. Taste (the horseradish is very hot at this stage) and add more sugar and/or salt to taste. If necessary, add more vinegar; the mixture should be moist but not soupy Cover with plastic wrap and refrigerate for at least 2 hours.
Taste and add more of anything to taste. I usually add a good pinch more salt, a pinch of sugar, if needed, and a drizzle more rice vinegar to moisten. Transfer the horseradish to a ramekin or small custard cup, cover with plastic wrap, and refrigerate until serving.