Appears in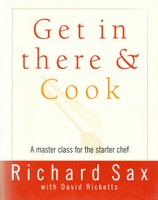 Ingredients
1 pound asparagus
Salt, to taste
Lemon wedges, for serving
Method
Bring a wide skillet of water to a rolling boil.
Meanwhile, trim off the woody bottoms of the asparagus stalks with one swipe of a chef's knife. With a vegetable peeler, carefully peel a thin layer from the bottom halves of the stalks. Be careful not to take off too much.
Salt the boiling water, then drop in the asparagus. (If they vary in size, add the thickest stalks first; cook for 1 or 2 minutes and then add the rest.) Boil, uncovered, just until crisp-tender, 3 or 4 minutes. With tongs, transfer the asparagus to a paper towel-lined plate to drain. That's it. Serve with lemon wedges.