Appears in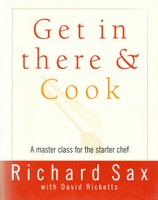 Ingredients
2 cups fresh corn kernels with pulp (cut from 5 or 6 ears)
3 tablespoons cornstarch
1 teaspoon unsalted butter
½ cup thinly sliced scallions (green and white portions)
3 large eggs
1 cup milk
½ cup chicken broth
1 teaspoon salt
1 teaspoon sugar
freshly ground black pepper, to taste
Pinch each of freshly grated nutmeg and cayenne
½ cup each ¼-inch dice Monterey Jack and sharp Cheddar cheese, plus
¼ cup shredded Cheddar
Method
Preheat the oven to 375°F Bring a kettle of water to a boil and set aside. Thoroughly butter an 8-inch square baking pan or 9-inch round pie or cake pan. Puree 1¼ cups of the corn kernels with the cornstarch in a food processor or blender; set aside.
In a small skillet, heat the butter over low heat. Add the scallions and cook slowly until softened slightly, about 5 minutes. Set aside to cool briefly.
In a large bowl, whisk together the eggs, milk, chicken broth, salt, sugar, a generous grind or two of pepper, the nutmeg, and cayenne. Stir in the pureed corn mixture, the remaining ¾ cup whole com kernels, and the diced cheeses. Pour the mixture into the baking pan or pie pan. Sprinkle the shredded Cheddar on top.
To make a water bath, place the baking pan in a larger roasting pan; set on the center oven rack. Pour enough of the boiling water into the larger pan to reach halfway up the sides of the pudding. Bake until lightly golden and just set, about 45 minutes; the top should be just firm but still jiggly. Serve hot.