Appears in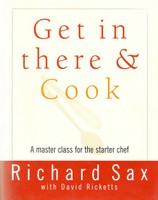 Ingredients
1 cup bulgur
2½ cups boiling water
2 teaspoons olive oil
1 small-medium onion, chopped
1 garlic clove, thinly sliced
⅔ cup chicken broth
Salt and freshly ground pepper, to taste
2 tablespoons chopped fresh parsley (optional)
Method
Combine the bulgur and boiling water in a heatproof bowl. Set aside and let soak for 30 minutes (if you are using coarser bulgur, soak for 45 minutes). Drain in a fine strainer, gently pressing the bulgur with a spoon without crushing to remove all excess water.
Heat the oil in a heavy saucepan over medium-high heat. Add the onion and sauté, stirring, until the onion wilts slightly, 3 or 4 minutes. Add the garlic; stir for a few moments, or until aromatic. Add the broth and drained bulgur, stirring to combine. Bring to a boil, stirring occasionally. Cover, lower the heat, and simmer for 5 minutes.
Season with salt (if needed) and pepper, plus the parsley. Fluff the bulgur with a fork and serve hot.