Appears in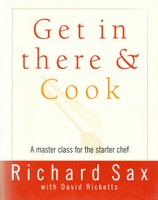 Ingredients
Fruit
4 firm-ripe nectarines
3 firm-ripe peaches
Juice of 1 lemon
2 plums, halved, stoned, and sliced
1½ to 2 cups blueberries or a combination of blueberries and blackberries, picked over
½ teaspoon minced or grated fresh ginger
¼ cup packed light brown sugar
3 tablespoons granulated sugar
½ teaspoon ground cinnamon
Method
Prepare the fruit: Peel the nectarines and peaches by immersing them in a large pot of boiling water for about 30 seconds; then rinse them under cold water in a colander. The skins should slip off easily. Halve the fruit, remove the stones, and cut into thick wedges, letting them fall into a large bowl and tossing them with the lemon juice to prevent discoloration. Pour off any excess liquid, leaving the fruit somewhat moist. Add the plums, berries, and ginger; toss to combine.
In a small bowl, stir together both sugars and the cinnamon with a fork or small whisk until free of lumps. Sprinkle this mixture over the fruit and toss gently with your fingers or 2 large spoons until thoroughly mixed. Let sit at room temperature for about 2 hours.
Make the biscuit dough: In a food processor, combine the flour, sugar, baking powder, baking soda, and salt; pulse once or twice. Add the butter and process, pulsing on and off, until the mixture is crumbly. Add the vanilla and drizzle most but not all of the buttermilk over the dry mixture; pulse to combine. The dough should hold together and be moist but not sticky. If necessary, add more buttermilk. Gather the dough onto a floured sheet of plastic wrap or wax paper, pulling it together to form a cohesive disk. (The dough can be made several hours in advance up to this point, wrapped, and refrigerated until needed.)
Preheat the oven to 425°F. Butter a baking sheet and set aside.
Pat the dough out on a lightly floured sheet of wax paper to about ¾ inch thick. Cut with a biscuit cutter or glass dipped in flour. Gather the scraps together, pat out, and cut out more biscuits. Brush the tops with milk and arrange on the baking sheet, spacing apart. Sprinkle the tops with sugar.
Bake about 12 minutes, or until golden brown. Remove the biscuits to a wire rack to cool slightly. With a serrated knife, slice each biscuit horizontally in half. Place the bottom halves of the biscuits on dessert plates. Spoon some of the fruit mixture over and cover with a biscuit top. Spoon more fruit over all.