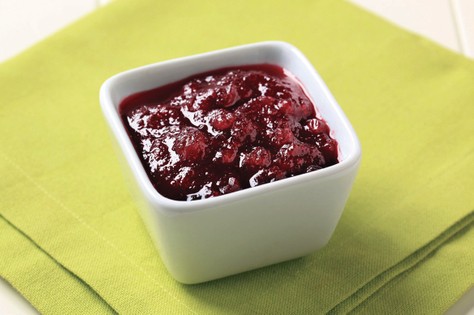 Preparation info
Approximately

3 to 4 half pint

jars
Appears in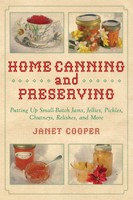 Ingredients
4 cups cranberries
¼ cup cider vinegar
1 cup water or ½ cup water and ½ cup orange juice
1 teaspoon cinnamon
½ teaspoon cloves
finely grated rind of 1 orange
2 cups sugar (half may be white and half brown)
Method
Wash and pick over the cranberries, removing any soft berries. For a smoother sauce, chop the cranberries in a blender or food processor before cooking.
Combine all the ingredients in a pan and bring to a boil, stirring. Cook at a low boil, uncovered, for 10 minutes.
Add the sugar, return to a low boil, and cook until thick, stirring often. Seal in sterile jars.